Getting Organized is one of my new years resolutions so posting it here in blog land will make me do what has been needing to be done for SO long. I must warn you I will be using graphic pictures of my horribly messy home. Those with weak constitutions towards the filthy should not look at these pictures. You have been warned!
With the start of the this blog I knew what my first room HAD to be, my craft room. My craft room is the go to room when company comes to stash everything in there to hide the mess. So here are a few images to give you an idea what I had to conquer after the holidays.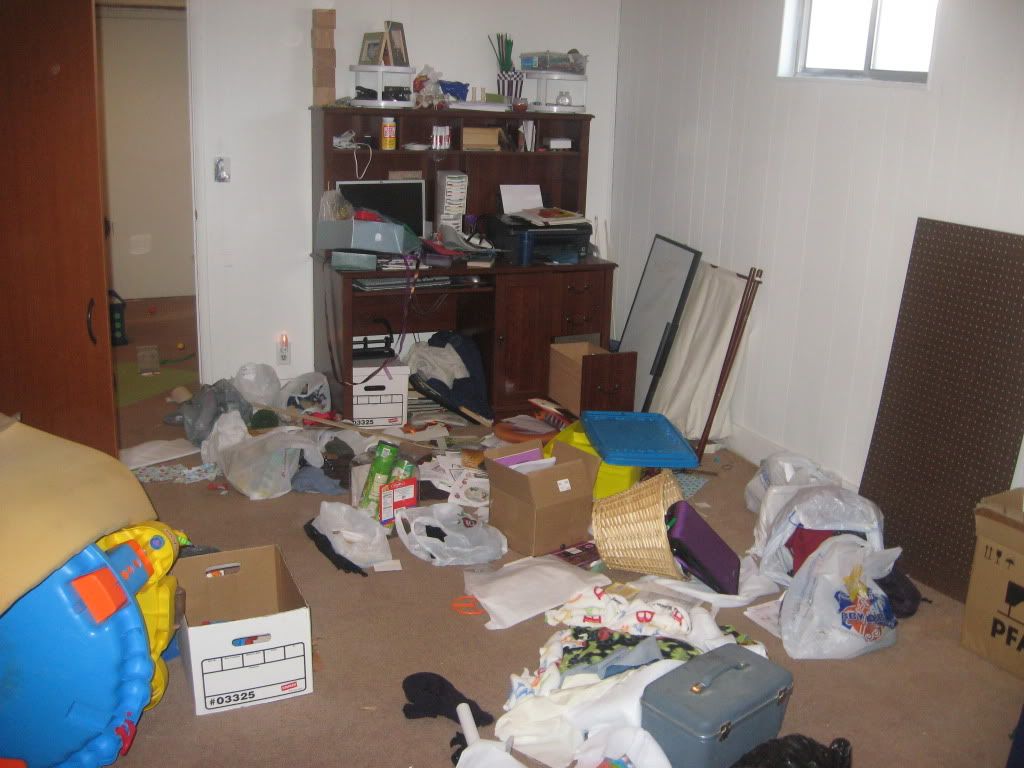 All sorts of junk on top of everything else
This is the closet! I can't even see the floor!
Ok the torture is over. I hope that makes everyone feel good about how their homes look! It took hours and hours and all sorts containers and boxes to get things together nicely. Here are some after pictures:
The desk now is organized and has the "fix it" pile under it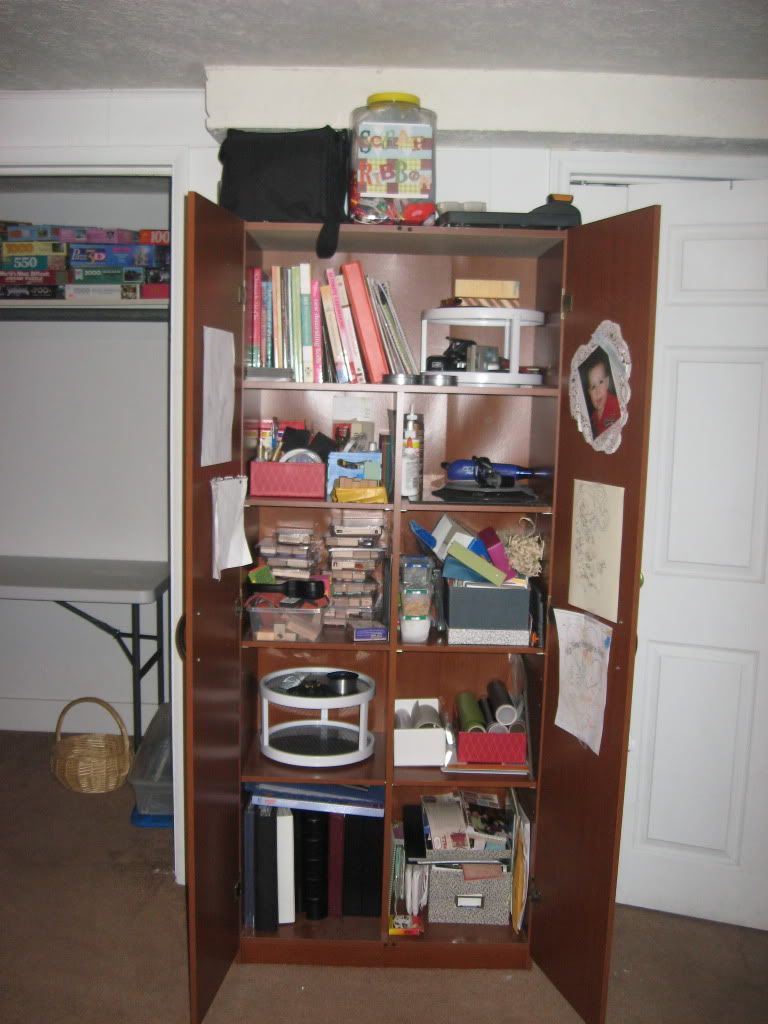 All stamps and tools needed to finish those projects found in here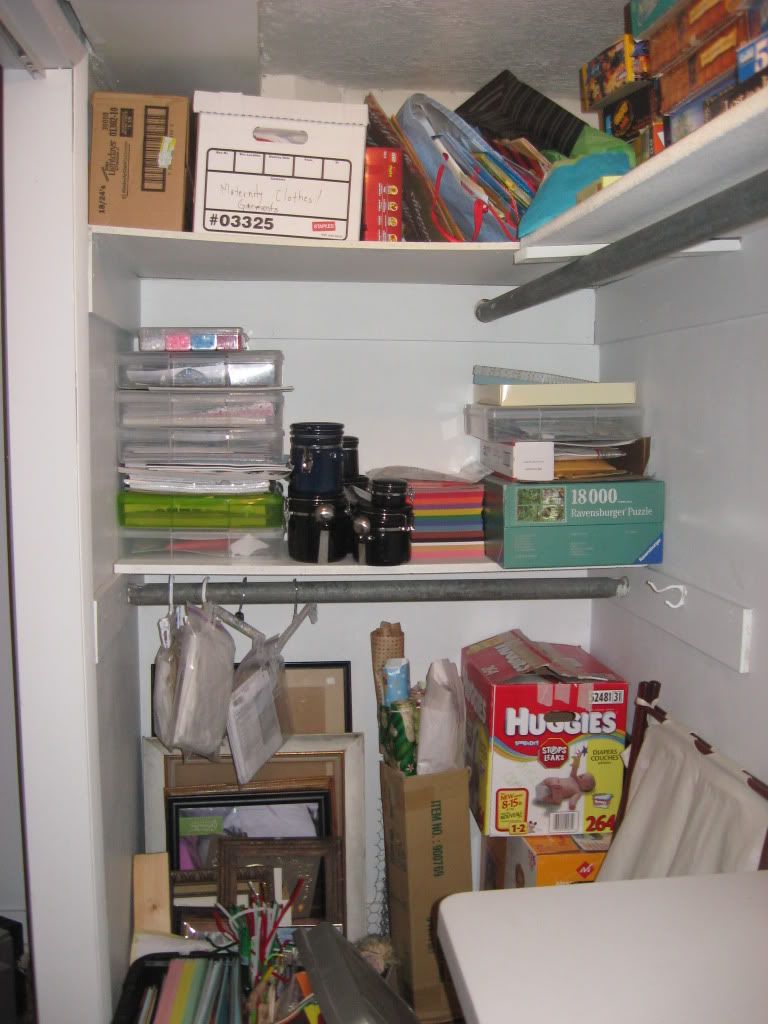 Closet: present wrapping stuff above and paper storage on shelf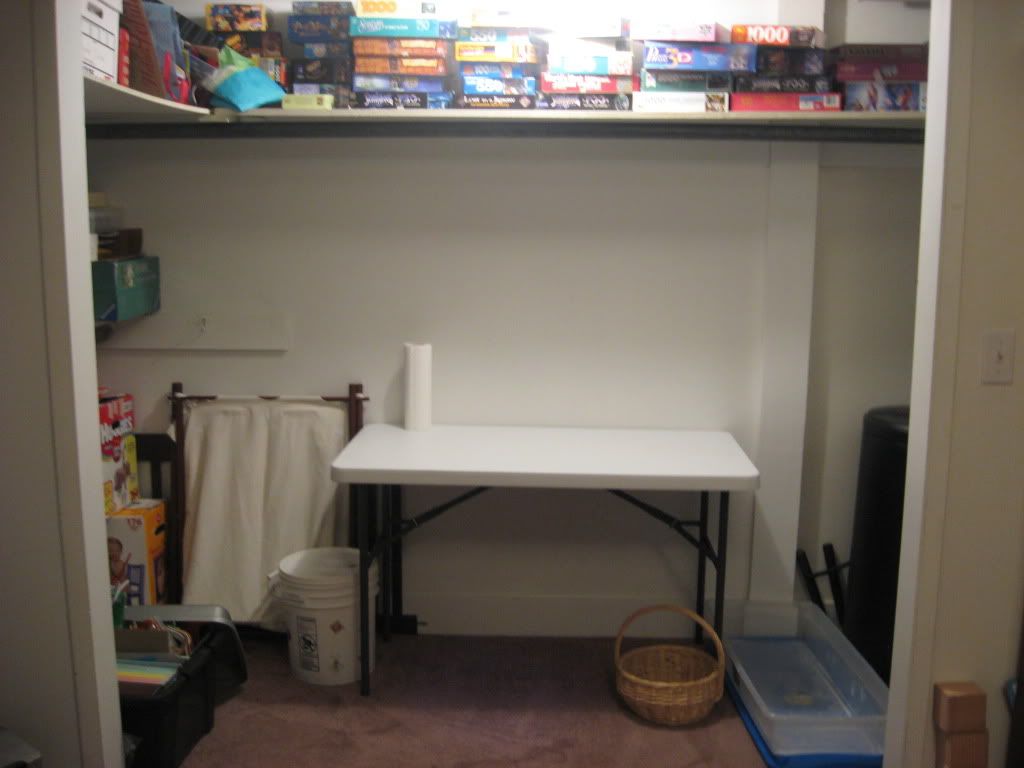 The whole closet. Can you believe that is what the floor looks like?
And finally it is done! I have a lot of thing I want to make to add to the organization and decorations. This time is just for the original clean up and organize. I'll have an updates with the different projects I add to the room, like with this room I want to add a shelf in the closet to put my buttons and other containers of embellishments right there for my own card making station. I have so many ideas we'll see if I can get the time and the money to do it!
How is your creative area looking? Does it need a little sprucing up? I hope this motivates you to get yours taken care of! Next week will be taking on the filing cabinet...Oh dear....