Happy Easter everyone! I hope everyone was able to get to all the Easter festivities in today at all the local stores and everywhere! Sorry I have been MIA but we have been putting in a sprinkler system and I had NO idea how much of my time it would take. I didn't schedule myself well so sorry for not having projects these last few weeks! I hope I'll be able to do better after this next week.. I'll work on it!
I wanted to share something with you in honor Easter for all those that haven't had time to make something. This is small, quick and includes a printable to make it that much easier! So cute!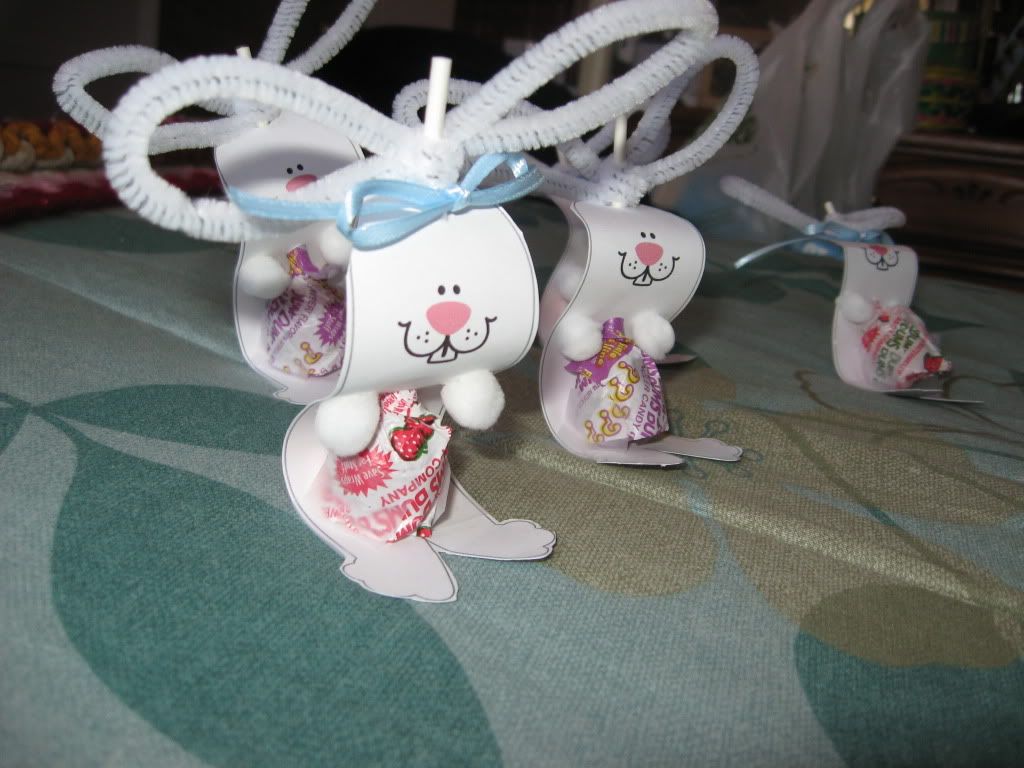 Paper Lollipop Bunnies- Give to you neighbors, give to your kids, Give to friends, and have them in those baskets!
I found this at
ediblecrafts
go there and print it off for your enjoyment!