Sorry for my lack of posting lately. I have had a few things thrown at me and I wasn't able to keep up with everything! so so sorry. I wanted to share something with you all.
Do you know how to crochet? No? Then you MUST go to
Craftyminx
she has 23 lessons to teach you how. I have only finished the first 9 lesson and check out my progress.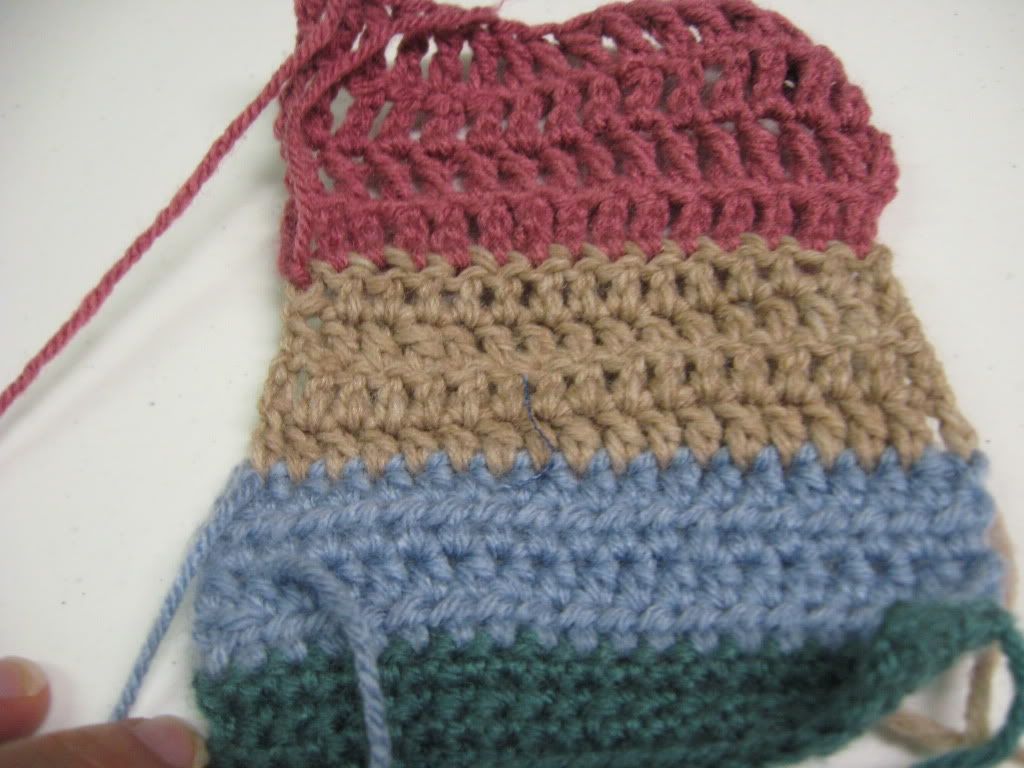 Not too shabby for only doing one project before this I think...
She teaches all the ins and outs of crocheting, and has video tutorials for both left and right hand-ers!. I have absolutely enjoyed learning it. I have done crocheting before but only an Afghan with granny squares. My mom showed me how to do it and I copied. Not much learning involved there! So I want to thank Dana for providing and doing the work with this! Also there is word that she is working on a knitting school. I hope she can get that going soon, wouldn't mind adding that to my talents. :)
Next week I'll be getting back to my Organize my Life segment. I just haven't been feeling it. With the sun out I wanted to be outside not indoors cleaning! I'll be working on the game closet next. We just got 150 dollars worth of new games or expansions. If you live close come play!